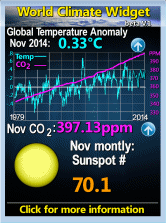 Sunday, June 22, 2014
Why Dowsing Works
Dowsing works. It has been practiced since the
15th C
, with what clients say is success. There are thousands of reputable people who have no doubt it works. After WW2 the officer in charge of a British army base in Germany tried it when he couldn't get mains supply. The base is still using the well he found.
Dowsing doesn't work. When tested dowsers have repeatedly done little better than average. That little is seen in a lot of ESP phenomena and is well worth attention but it is irrelevant to the level of success claimed. When the Amazing Randi, debunker of a range of ESP phenomena turned up with his $10,000 prize for successful dowser he was inundated with people who clearly genuinely wanted to be tested because they thought it would be easy (rather different from séance runners who don't want his attention) - they failed.
So what is going on. This is my guess:
There is water down there almost everywhere. Dig deep enough even in the Sahara and you will find aquifers. What is needed is the confidence to keep digging. If a successful dowser says there is definitely water people will dig till they find it, where otherwise they would do a few feet and give up.
So it works in similar psychological way to the placebo effect. That is a very real effect.
=======================================
So what lessons does this have for the rest of reality.
That when people believe it can be done it can be (usually).
And on the other hand "When there's a will to fail, obstacles can be found". - Prof John McCarthy
If Columbus hadn't believed he could sail across the Atlantic (because he though he thought the Earth was about 1/5th the size it is) he wouldn't have tried, or given up after a couple of weeks.
If Kennedy hadn't nailed his credibility to getting to the Moon by 1970 they wouldn't have (his scientific advisors thought the timetable loony).
In Heinlein's book Methuselah's Children humanity develops a way of ending aging because they know a group of conspirators have found out how and they only have to replicate the research. It works even though what they know is wrong.
If we believe the ecofascists that nothing can ever be done until it has been done successfully, for decades, it won't be.
If the political class say loudly enough that we need a tram system and are sufficiently committed to spend £1 billion on it we will get one (well half of one).
If the political class say finding life on Mars for £2 million; cutting tunnels at the same cost as Norwegian ones; automated trains sooner than automated cars, can't be done then it can't even though they all easily and cheaply could if there was a will to succeed.
If we say we can get rid of the parasite political class we can. But not if we say we can't.
And lets have major X-Prizes for things we don't currently even have an idea how to do - FTL drive; anti-gravity; age reversal; teleportation (at above the level of atoms); life after death; a Scottish government willing to allow us cheap housing; telepathy; time travel; dowsing. What's the downside to encouragement?
Labels: Fixing the economy, metaphysics, Science/technology